∞ Let's Work Together ∞
​
What project is asking for your attention?
In what ways are you needing support and perspective in making a change?
​
Sometimes seemingly mundane projects can be openings for profound transformation. Never underestimate the power of having focused support as you work towards intentional change. I have helped in a wide scope of change-based projects that have prepared me to help you design and implement your next transformation. Here are some of the projects I have facilitated:
​
∞ Curriculum design
∞ Creative, customized tutoring for learners with diverse cognitive needs
∞ Classroom support for teachers + students
∞ In-home Behavioral Therapy for children with developmental delays
∞ Art lessons for children and teens
∞ Guided symbolic expressive arts projects (small, incremental changes = big transformation over time)
∞ Portfolio preparation and curation
∞ Space reorganization, decoration and renewal in closets, living rooms, bedrooms and kitchens
∞ Murals and creative installations
∞ Event planning
∞ And many more
​
​
A single moment can change everything... it's called choice.
​
READY TO DESIGN YOUR LIFE?
Or just have a question/comment? I'd love to connect.
​IN TRUTH
we all design
our lives each day
​sometimes we just need
some support.
HAVE QUESTIONS?
CHECK OUT
OR REACH OUT...
I'D LOVE TO CONNECT.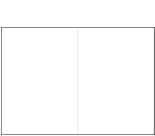 Please Send
CosmicKIDS

donations via:
Venmo: @vitapascone
Paypal:
Zelle:
​
+ receive a free thank you gift!